Within the framework of the Talent Land,  an innovation event that brings together the talent that is giving the maximum to find the right solutions to the current problems and those who give life to innovation with those who drive the solutions of the future. It is born  Talent Woman, a movement that seeks to reclaim the participation of women in the areas of science, technology and business.
With just two years of existence Talent Woman has managed to summon more than 15,000 attendees in its different editions. As part of this movement, Jalisco Talent Land is once again assigning a space dedicated to the recognition of all those top talent women, who have excelled in the STEM areas (science, technology, engineering, arts and mathematics); with which it also seeks to be a catalyst of inspiration for the attendees who view this scenario within Jalisco Talent Land.
International speakers shared their experiences and knowledge with thousands of women, some of the most remarkable profiles were:  Randi Zuckerberg, founder, and CEO of  Zuckerberg Media. Randi travels the world, sharing her knowledge and experience as an employee on Facebook, where she created Facebook Live and led important marketing initiatives in the company's early years. She is currently hosting a weekly tech business show called Dot Complicated, has two on-air TV shows: DOT on NBC Universal Kids (winner of Kidscreen's Best Preschool Series) and American Dreams is the best-selling author of Dot Complicat.
During a press conference, Randi talked about the big challenges that women in Silicon Valley face and during her conference she inspired the audience saying that successful people are the ones who make mistakes and they are willing to try new things. Also, She commented women shouldn't apologize so much,  that next generations must create technology to save us, it means having ethical behaviors in their inventions. She finally invited us to prioritize things in life, she doesn´t believe in balance,  she pointed out, we must pick 3 things to do well per day.
Another of the most brilliant guests was: Tina Hovsepian, she is an architect, inventor, and social entrepreneur with a bachelor of architecture from the University of Southern California. Additionally, Hovsepian successfully launched a non-profit with her patented portable shelter invention, Cardborigami, as the centerfold in 2010.
Tina encouraged women to have confidence in themselves, find their purpose in life, their passion, vocation, and profession, she mentioned women shouldn't be afraid of asking for a higher salary.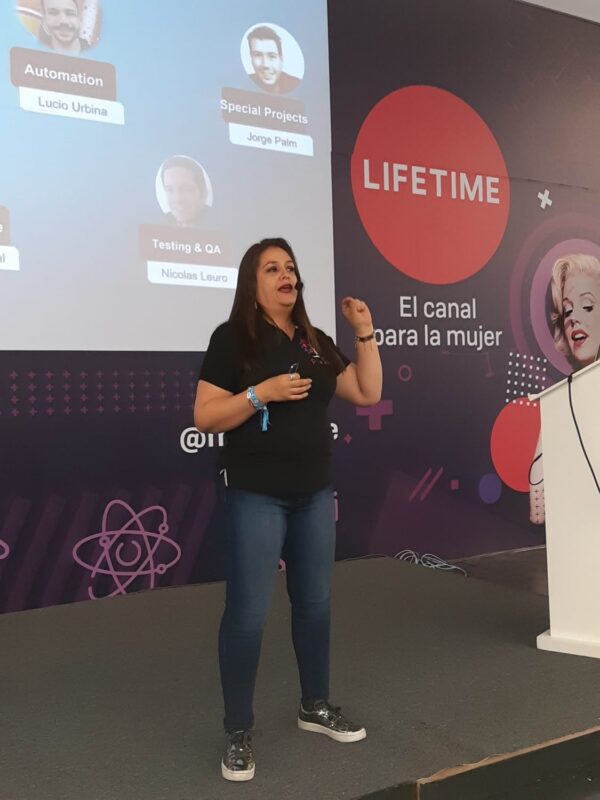 Also it is interesting how through of the companies high-level executives can make changes in the society which is the case of  Patricia Alvarez Vera, demand and delivery functional director of Grupo Modelo (leader in the development, distribution, and sale of beer in Mexico. It is part of Anheuser-Busch InBev ) Patricia created PINK IT,  women in Technology , a community that supports women who want to work in technology through conferences in High Schools explaining the young girls all the opportunities that they have in careers as IT.
She also emphasized the benefits of hiring women in this sector full of men, as diversity drives to better performance,  women help to improve technical innovation, also create creative and satisfied work teams.