What is a size curve? Although Latin American women are well-known as winners and runner-ups of Miss Universe or other international beauty pageant contests, many Argentineans are feeling not so confident about their looks. Studies show that only 5% of Argentinean women are happy with their bodies, and to make matters worse, approximately 70% of them have difficulty finding garments in their own size, according to an annual survey conducted by the NGO Anybody Argentina in 2015.
The main reason is the fact that there are too many different clothing size criteria in the industry and hardly any information about the actual body shapes of the Argentinian  population, the NGO organisation analyses. If the industry produced the right sized clothes based on unified criterions, would Argentinean women feel better about themselves?
The Instituto Nacional de Tecnología Industrial (INTI - National Institute of Industrial Technology) has stepped up and introduced the institution of a 3D body scanner in order to take a census and create a realistic size curve.
A battle for consciousness
Anybody Argentina's founder, Canadian editor and writer Sharon Haywood, is one of the campaigners who is trying to press the government for effective legislation that compels brands to offer a wider range of sizes and convince them to follow a unified size criterion. Since the foundation's beginning in 2011, their activities and campaigns have become part of the international movement called Endangered Bodies, which encourages people to accept the fact that there is a great variety of body shapes, sizes, colours and ages.
We met with Brenda Mato, a plus-size model and one of the founders of Plus Model Argentina. "Our aim is to battle against body hatred: to stop deifying one type of body and break with the stereotypes that we are sold continuously. It's doesn't mean to support the plus size people or the body-shamed skinny ones", declares Mato.
Simultaneously, the NGO's campaign One-size is not the only size gives recognition to local clothing brands that show a wide range of sizes. The requirement for them is to offer a minimum of seven sizes in their jeans or trousers, as they are the most difficult items for women. In addition to this, Anybody Argentina encourage some brands to hire models with different body shapes and sizes and to show their bodies without  retouching them in advertising materials.
Our aim is to battle against body hatred: to stop deifying one type of body and break with the stereotypes that we are sold continuously.

Brenda Mato
However, the manufacturers and brands are reluctant to follow the laws in general. Mato says, "They claim that keeping some sizes is not profitable and come up with many excuses because the bottom line for them is 'the less fabric you get to use, the more you can earn.'" As a matter of fact, the most difficult sizes to find are the average sizes such as European sizes 44 to 48. "We're not talking about plus size clothing, but those who are supposed to be regular and fit most of the population."
Not everything is lost. According to Mato, the paradigm is actually being broken from the bottom of the chain. "Small brands are starting to offer a more complete size curve than the bigger companies and to show different figures in their adverts." Clear examples of this would be Klihor, Metanoia and Magnolia.
She concludes: "It's a long term work. We just have a decade as an organisation and have a huge battle in front of us. Nevertheless, it is only a matter of time.".
An Anthropometric study on the way
We visited the INTI Textiles facilities in Buenos Aires, where licentiate Sandra Jung and technician Paulo Thompson are working on the Argentinean Anthropometric Study.
As we were talking, a young man came into the office to have his measurements taken. He stepped into the cabinet, with both arms parallel to the body. In just a few seconds, the scanner created a three-dimensional image of his body structure made out of tiny points with all his measurements.
The facilities' specialists travel across the country to take a representative sample in all the most populated cities of each region and learn the differences in body shapes. Their preliminary study shows that size differences are influenced by age, sex, location, occupation, economic social variables or even education level. "For instance, the population that lives in the north area seems to be shorter and robust, while seems taller in the south. (...) The target is to collect samples of 12.000 individuals from all Argentine regions", says Jung.
This is going to be the first time in our history that the country will count on the real measurements.

Sandra Jung
Given the economical resources, the ongoing study is due to be completed in approximately a year and all the data should be processed over the next two years. The EAAR's results eventually should help gain knowledge of the body size and shape of Argentineans. This will lead to a complete, coherent and inclusive size table that gives foundation to a national size law. Consequently, we should see an improvement in the clothing industry and will have both an economical and environmental impact; better fitting, lower raw material waste, more profitable and efficient production cost. At the same time, fashion brands will have a better understanding of sizes and their target clients. "This is going to be the first time in our history that the country will count on the real measurements", Jung proudly says.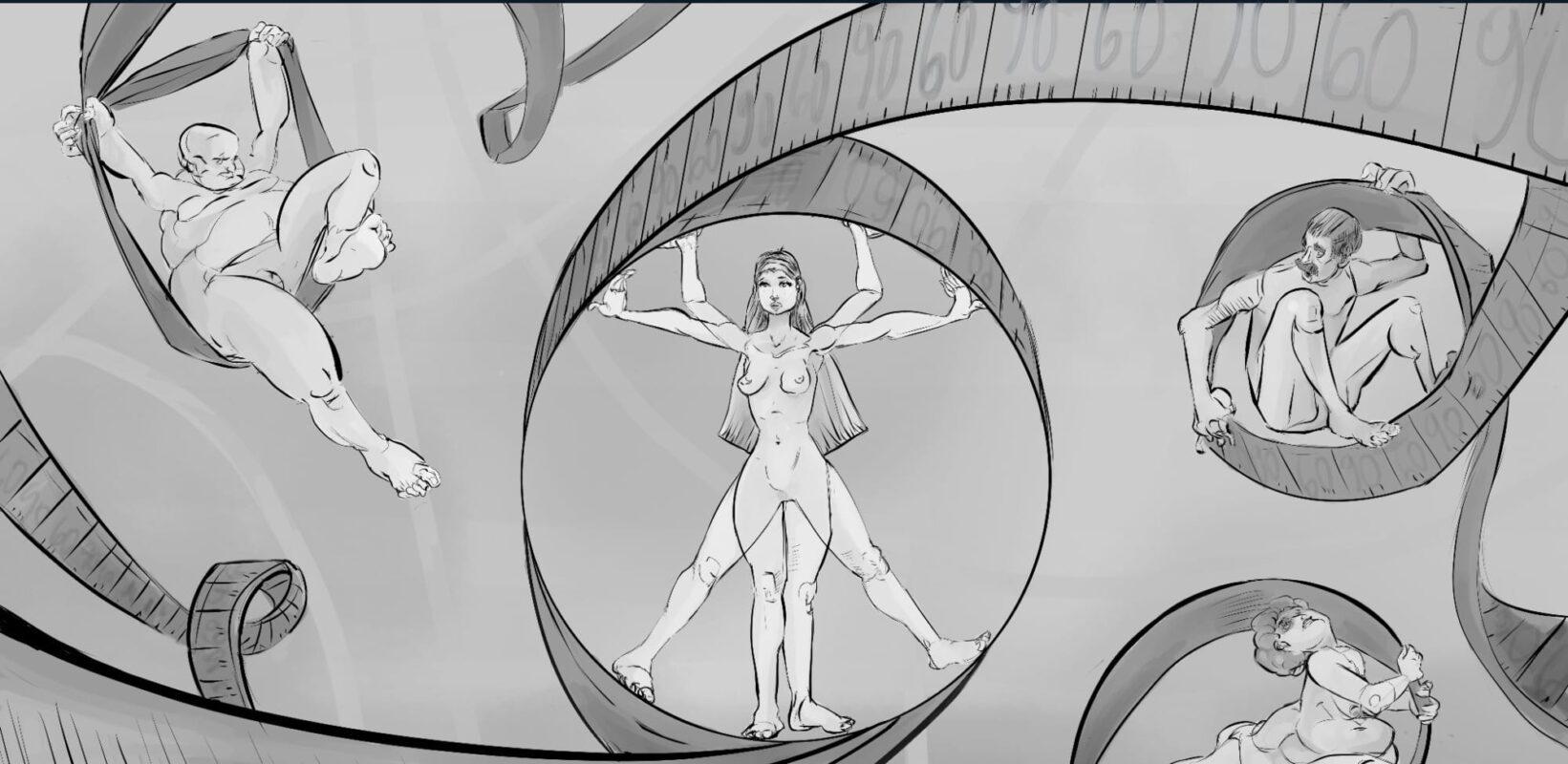 Illustration by Agustín Bucari for Welum.