Clothing is a rich language that allows for intimate storytelling, and nobody knows this better than costume designer Sandra Fink. She was born in Buenos Aires, Argentina, but splits her time between Argentina and Germany, where she also works.  She has done costume design for the films The Invisible Eye (La Mirada Invisible) and Refugee (Refugiado) both for director Diego Lerman. The Invisible Eye  participated in the Quinzaine of Réalisateurs  at the 2010 Cannes Film Festival and won the Special Award Jury of the 32nd International Festival of New Latin American Cinema in Havana and the Screenplay Award at SUNDANCE / NHK, among others. Refugee had its world premiere at the 2014 Cannes. It was chosen in the category of Fiction at the 23rd Festival Biarritz Amérique,  was the winner of the III Contest Itamaraty for the South American film, and won five awards at the UNASUR Festival. Fink also did costume design for the 2010 film The Day I Was Not Born (Das Lied in Mir) by director Florian Cossen, which won the German Prize at the Zürich Film Festival.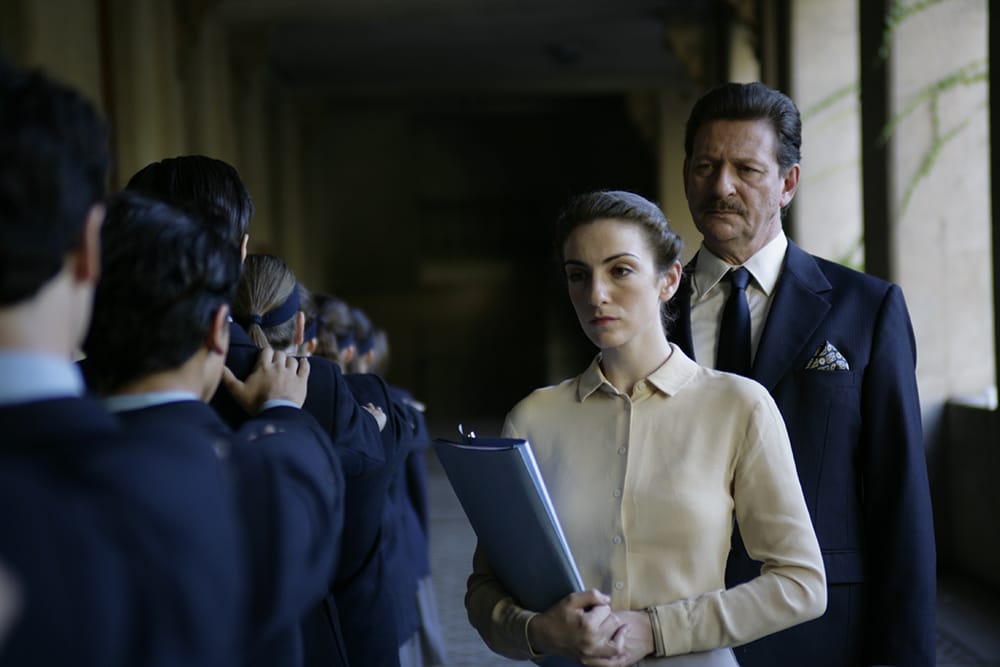 Fink has always been a literature lover, and as a child wanted to be a writer. Her dream was to tell stories, and she has managed to realize that dream in an unexpected way. While still at school she began writing. It was in those first approaches to literature that she discovered what she wanted to do with her life. She found the greatest pleasure in the descriptions of characters, not in the telling of the story itself. Time passed, and when she finished school she decided to study fashion design in college. While already pursuing her degree, she began to question her decision, and realized that, while she liked fashion, she didn't necessarily care for the fashion industry. She realized that she didn't want to tell just any story; she wanted to tell personal and unique stories. This was something that she felt the fashion industry didn't let her do the way she wanted to.
So, Fink decided to attend The Higher Institute of Art of the Colón Theatre  to study characterization. Eager to start doing what she loved, she started asking everyone she knew if they needed a costume designer, and as a costume designer began participating in short films and plays.  It was through this experience and friendship with the directors that she discovered her love for cinema and its world of possibilities.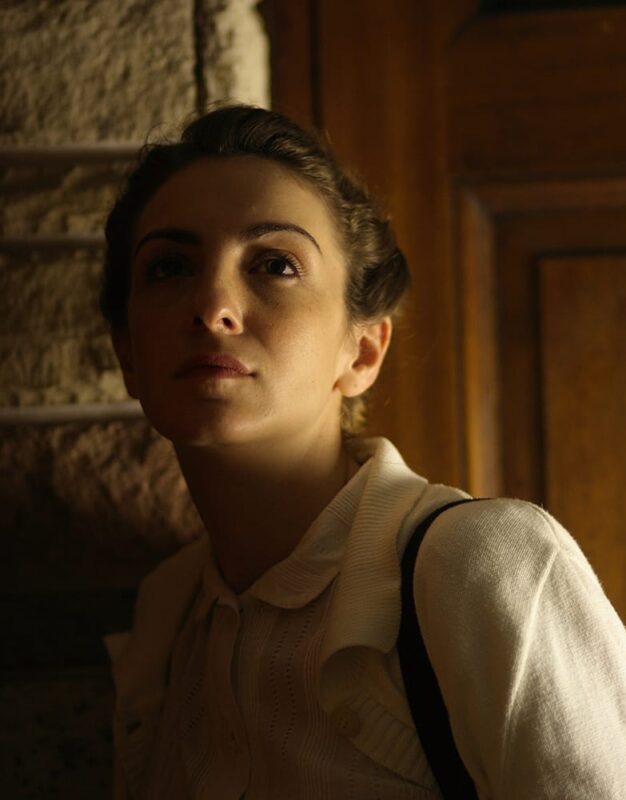 When Fink gets a script, she begins the process of investigating the characters—it is essential for her  to understand who they are and how they came to be. She develops a psychological profile for each, and says "what I think is important is to give life to the character,  make it real and not a shell, so that you can believe it. Not only is it important, it's what I enjoy most. I think about if he wore braces as a little boy, what his favorite color is, if he had pets or if he has tics ... little things that give characters humanity".  Once done, she discusses it with the director, director of photography, and the art director to get their approval or make any necessary changes. From this, she creates mood boards, where, through images, she translates all her research into the language of costume design. 
 It is on these boards that the color and texture palettes appear, creating characterization for each character. The board becomes the bible for reformulating ideas if something does not work later on. When finished with this, Fink starts drawing sketches, considering all the technical problems and difficulties, thereby generating the first line of communication with the team and the director. Finally, these ideas are passed to the stage of production and costume testing.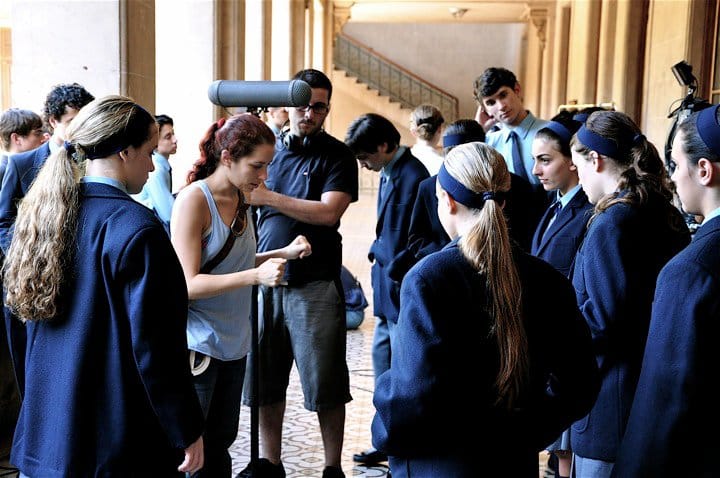 Each script has a challenge. Fink tells us that when she made The Invisible Eye with director Diego Lerman, the historical rigor was essential for him and that was a challenge because although the story is set in a very specific place and time, the characteristics of this were complex. It was necessary to understand a complex historical moment in Argentinian history. In the early 1980s, when the movie is set, the country was isolated from many world influences and a dictatorship dominated the political sphere.  Also, understanding the behavior of Argentinians towards fashion, and their way of consumption (buying clothes that last longer, and thus consuming less), there is a gap between historical reality and the collective imagination of the clothing of the 80s.
In Germany, where she is designing costumes for a performative theater, are other challenges. This type of theater does not work with a script, but a concept. That means that you "cannot do a psychological profile of the characters, because people are performers and are not characters. They tell things but none tell stories. The bodies become a visual language at a more abstract level artistically. (...) The body is a means, not an end in itself. I do not say the character did this or that. So you work on the visual". Dressing this type of theater performance is more abstract, and Sandra works with references from the world of fashion, art, and today. The requirements of this type of performance generates "many more technical limitations because what actors propose is much more drastic in terms of what they need or can give through the clothes".
As a costume designer, Sandra knows the importance of working with the actors and understands that how she dresses them will help develop their characters. Depending on the character and the actor, costumes are built off of the necessary comfort or discomfort.  In the words of Sandra, "clothes physically affect performance and (are tools) that help a lot with the character, because it is literally putting on the feet of another. It conditions the actor and the way they are going to have the body tell". As she works the structure of costumes, she works the skin, using different textures of fabrics as an essential language, believing that "the camera transmits it, the actor feels it, and that gives flesh".
Sandra is described as a compulsive voyeur,"I look at people on the street. I study; it fascinates me. I look at how they move and what they have and file a lot of that information". That has meant that she can work with stereotypes and classics, knowing the types and balancing new and different details to give the character the depth needed to come alive.
On the subject, Sandra says "stereotypes are there for a reason. Stereotypes are something we understand. I like starting from stereotypes to give it humanity. There is a staple in communication, if you have no recognizable types, people do not understand. You have no point of reference —nowhere to find a grip, and you get bored, whether an identification is generated or not. If everything I'm telling you is new, you cannot link it to anything and you'll probably get bored, because it will not be understandable... For me, the best thing about stereotypes is that they generate fast communication. In a film you get a half hour, at most three hours, but it is still very little time to tell the life of a person So, you have got to throw in quick data so that people can mentally create the character in some way, and have empathy so that they can relate and look forward to continuing to watch the movie".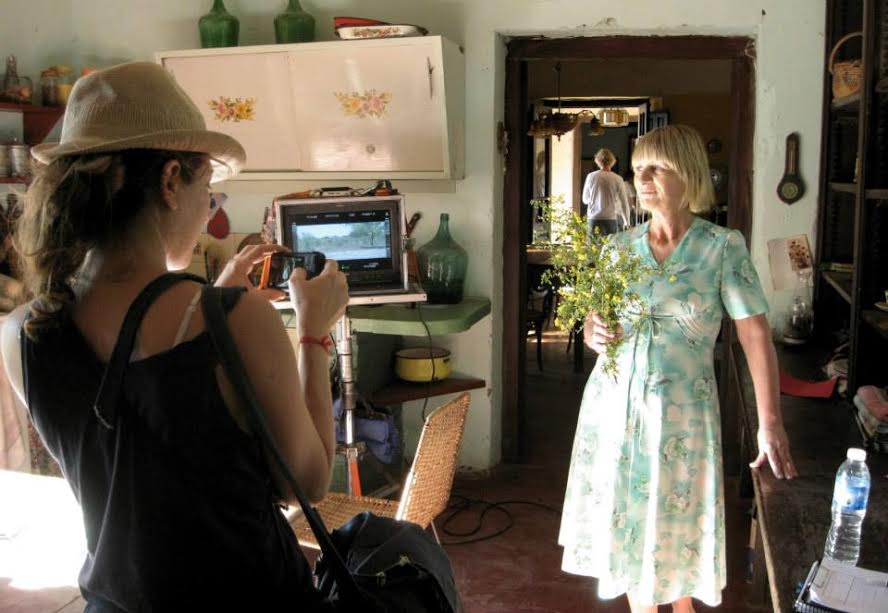 By working in both Germany and Argentina, Fink has been presented with challenges and problems that come with living in a country other than her own. While many of her observations are common in human behavior and many languages are universal, many others are specific to each location and language. The challenge is in taking time to know the place and its people. In the past, she rejected a project because it told the story of young people living in neighborhoods of monoblock and she did not feel confident in her ability to succeed with the project. At that time, she had trouble understanding German slang and had not yet had the opportunity to see in-depth the people of Germany, or understand the codes of German youth. This made it very difficult to understand what elements she would need to help give life to the characters. Today. after almost six years since her first project there, she does feel that she could accept the challenge.
She has faced new challenges in the performative works of theater that do not necessarily tell a traditional story, but a story that demands a political or philosophical position. The moral problems that arise in such works have caused Sandra to begin studying philosophy, so she can reply through the language of clothes.
As our chat came to an end, Sandra defined her profession: "We are communicators and we have a responsibility that sometimes is not read as such, but is there. We tell stories from one place ".