Traveling is all about exploring the unexplored and unveiling the secrets of mother earth. If you're a globetrotter, you will likely head out on the roads for the weekend getaway. However, you must be extra cautious with the pandemic around the corner. Try not to suppress your wanderlust cravings due to the environmental conflicts. Instead, research the suitable ways to limit social interaction and sail through the journey like a pro. Road trips offer the utmost gratification and freshen up your mind for the stressful days ahead. In case you're about to embark upon the journey, you must take care of every aspect related to the voyage.
Here are the best ways in which you can traverse the roads safely and enjoyably.
Research The Route
One of the most crucial aspects of a road trip is knowledge regarding the route and the destination. You must read about the COVID-19 norms and restrictions placed in every state that you might traverse. Also, research the quarantine regulations and status of the travel hotspots in your destination. Make sure to carry a roof rack to take all your essentials safely and securely. Along with this, you need to find out the locations of petrol pumps and eateries along the way for a hassle-free journey. That way, you don't need to spend hours surfing through google maps to find the desired place.
Get Medical Consultation
With the pandemic at the peak, you must be responsible and get yourself checked before embarking upon the journey. During the incubation period, patients tend to remain symptomless. Even if you don't show any symptoms related to COVID-19, don't forget to get a medical check-up done. Not only will it prevent the troubles during your trip, but it also keeps the other people away from getting contaminated. You must not head out if you're experiencing classic symptoms like dry cough, fever, and loss of taste.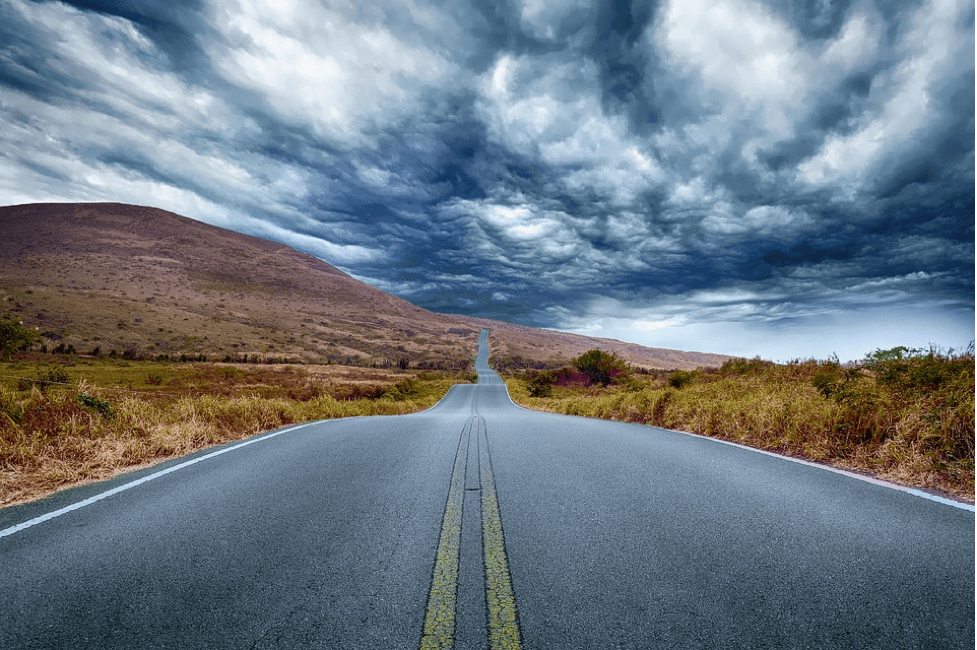 Check The Weather Beforehand
Another thing to keep in mind while planning a trip is the weather forecast and environmental factors. Weather can be quite unpredictable and requires vigilant monitoring a few days before the commencement of your trip. Also, you can pack the clothing and other essentials according to the weather conditions. In case there are chances of hurricane or storm, try not to head out during that time. Along with this, pack a few warm clothes and raincoats even when the weather forecast reflects pleasant days.
Carry Enough Food
During the COVID-19 times, you must refrain from human contact as much as possible. Try to carry your food and water that lasts at least three days. Also, it allows you to stay away from possible contaminating agents during the road trip. Stock up on the groceries and other food essentials that are less likely to contaminate. Some suitable options are dry fruits, packed food, fruits, and snacks. Other than this, you might need to carry some dairy products to load up on the nutritional levels. It's crucial to stay healthy and consume a well-balanced diet even on the trip. Hence, try to cover up and take the desired food essentials along for a smooth voyage.
Medical Kit
Injuries and emergencies are inevitable while traversing the roads. You need to be well-prepared and carry a full-fledged medical kit along in your travel bag. Before heading out, prepare a first aid box containing all the prescription medications and wound-management essentials. Stuff in some necessary medicines like antipyretics, antihistamines, and antibiotics to take care of the seasonal flu. You must also carry bandages, antiseptics, and cotton swabs to manage minor injuries while unveiling nature.
Social Distancing Norms
While enjoying the road voyage, it's important not to get too caught up in the expedition. You must keep the social distancing and hygienic practices in check. Also, carry the personal hygiene essentials like sanitizers, masks, and antiseptic wipes along with you. Another important tip is to prefer digital transaction modes over manual payments. That way, you can stay away from viral contamination and procure the desired items in a hassle-free manner. Read more about the social distancing and quarantine norms at the destination to avoid unnecessary delays and stay away from the contamination zones.
Reliable Accommodation
When it comes to finding accommodation, you need to put in the extra effort. During the pandemic, finding suitable accommodation away from hotspots and human interference can be a daunting task. However, you can always prefer isolated homestays and hostels for an affordable experience. Along with this, the rooftop tents and camping excursions also prove to be quite useful in limiting the spread of COVID-19. Make sure to stay away from the accommodation options that impose a higher risk of infection.
Final Verdict
Exploring the world is equivalent to finding the purpose of your life enjoyable. You must take a break from the usual hustle-bustle of life and seek refuge in road trips. All you need to do is plan a weekend excursion and head out to unveil nature's antiquities. However, make sure to keep the basic hygiene practices in check and avoid human contact as much as you can. Research the destination and find accommodation away from the usually crowded regions. Along with this, carry enough food and get a medical checkup done before you embark upon the journey towards your favorite destination.
Reference Links
https://www.worldnomads.com/travel-safety/worldwide/top-tips-to-stay-safe-while-driving-in-remote-areas
https://www.lonelyplanet.com/articles/road-trip-safety-tips