There seems to be an ever increasing trend: museums from all over the world turn fashion into a cultural event, resulting in lots of people gathering into their rooms. Clothing design, art, history and communication meet before our eyes and coexist in perfect harmony. Buenos Aires is no stranger to this phenomenon. 
Museums intend to prove that fashion is not frivolous; they appraise its value taking into account cultural, economic, social and political implications. Clothing and accessories can tell a lot about the society and historical moment they came from. The public is fascinated by fashion's allure and glamour as well as its everyday implications. Thus, these presentations translate into increased visibility and new audiences for museums. Additionally, fashion brands included in these shows are legitimized as prestigious labels. In fact, many of them (such as Balenciaga, Chanel, Louis Vuitton and Hermès) have opened their own spaces to tell their bewitching histories.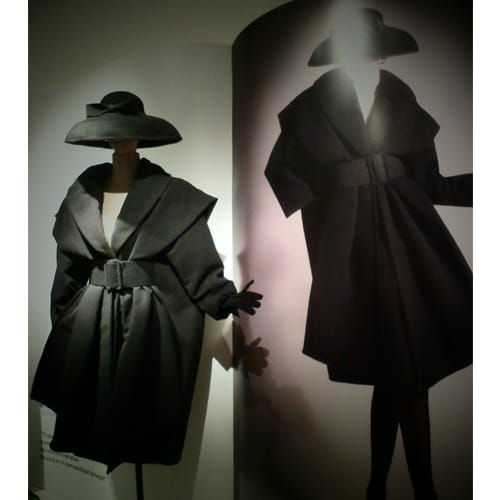 Around the globe
Diana Vreeland, legendary editor of Harper's Bazaar and Vogue, was consultant to the Costume Institute of the Metropolitan Museum of Art (MET) in New York from 1971 to 1989. She curated twelve exhibitions and in 1983 organized the retrospective focused on a living designers' work, Yves Saint Laurent, which was a success despite the sharp reviews. Some trace the origin of the current museum trend to this event.
Last year's display, China through the looking glass, attracted 815,992 visitors and is among the MET's top five most-visited displays of all time. In May, Manus x Machina: Fashion in an Age of Technology will explore how designers try to bring balance between handmade and machine-made garments during the creative process of creating Haute Couture and Ready-to-wear clothing.
Savage Beauty, the first and largest retrospective of Alexander McQueen designs, had 661,509 visitors at the MET in 2011. When it moved to the Victoria and Albert Museum (V&A) in London in 2015, it became the most visited show of this institution, attracting 499,043 people over 21 weeks. The V&A opened the exhibition at night during the final two weekends, for the first time in its history, in order to accommodate the unprecedented demand.
These are just a few examples of this phenomenon at the global level. This is not to mention monographic spaces, dedicated exclusively to fashion, costumes and accessories. Some of these notable names are the Fashion Museum in Bath, Palais Galliera in Paris, The Kyoto Costume Institute and Kobe Fashion Museum in Japan, Mode Museum in Belgium, Tassen Museum of bags and purses in Amsterdam, and Museum of Fashion and Design in Lisboa.
Buenos Aires' scene
The proliferation of fashion exhibitions has had its effect in Buenos Aires. There has been a renewed interest in fashion over the last few years. Museums and cultural centres are examining fashion through a different lens. For example, the National Museum of Costume History opened its renovated space in December 2015, with the sole purpose of showing a broader look at history, including different disciplines, trades, industries and arts of Argentina and the region. It has been announced that the museum will take part in Buenos Aires Fashion Week in March with an installation that shows how the feminine silhouette changed over the twentieth century.
De Bogani al diseño de autor (From Bogani to the author design) was staged in 2013 in Recoleta Cultural Centre and was record-breaking, with more than 50,000 visitors in just one month. The display reviewed the history of author design, an essential part of Argentina's fashion scene, using local designer  Gino Bogani's fifty years of work.
Something similar happened when Universos de moda (Fashion Universes) opened in 2014 at Amalia Lacroze de Fortabat Collection of Art. The exposition was meant to focus on distinguished local designers, their inspiration source and creative process. Both the display and a series of lectures revolved around the following subjects: ancestral influences, historical view, remixed signs and the future is now.
During that same year, the National Museum of Decorative Art organised Horace Lannes. Elegancia y glamour en el cine argentino (Horace Lannes. Elegance and glamour in Argentinean cinema). Here, fashion was associated with film, presenting complete costumes and sketches from one of the best costume designers of local movies.
Another highlight from 2014 was Mario Testino: In your face, which took place in the Museum of Latin American Art of Buenos Aires (MALBA). 122 photographs taken by the renowned fashion photographer were exhibited and seen by 105,000 visitors. This showing was first presented at the Museum of Fine Arts in Boston, where it was visited by over 150,000 people.
There was also a contest in 2014 that brought art, industry and design together. El espartano, a company dedicated to the elaboration of carpets and artificial turf, convened fashion designers Min Agostini, Mariana Cortés, Martín Churba, Mariana Dappiano, Leandro Domínguez and Laura Valenzuela to create the carpet design for the National Museum of Fine Arts Friends Association auditorium. The pieces were voted on online by the public and Domínguez was the winner. Nevertheless, all motifs were transformed into foulards and sold at the aforementioned institution and online.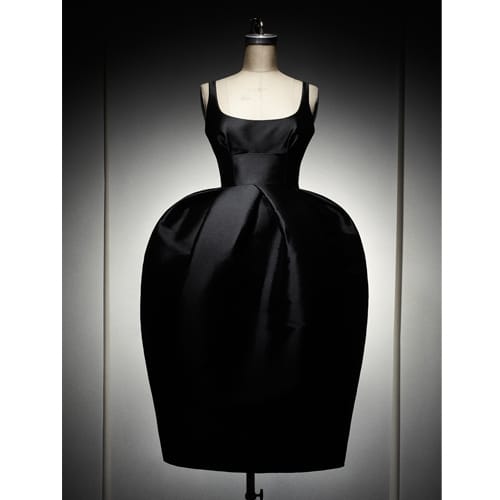 In February, the art space of OSDE Foundation will display Magia Negra (Black Magic), regarding the collaborative work between designer Pablo Ramírez and photographers Luciana Val and Franco Musso, which dates from 2002. The exhibition was first opened in Rosario, Santa Fé province last September, where the trio's photographs and Ramírez's designs were exposed.
"These creators are inspired by the past, constructing a dialogue between clothing and the spaces where they are contained. Their creations form a group of illustrations that shape a tale –in a subtle way of manifesto- where they bet on the exaltation of a classic and unsettling beauty", declares María Laura Carrascar, the exhibit's curator. It is considered a promising event, since the creative trio enjoy great prestige in Argentinean fashion.
The main advantage of this ongoing trend is the chance to take a close look at our past and present. Moreover, it helps to demystify fashion as a frivolous affair and clothing as just everyday garb. What many people are only beginning to comprehend, is that fashion has a profound significance as a mirror of society, and every piece of clothing has a powerful message to deliver. As British philosopher Sir Francis Bacon once said: "Fashion is only the attempt to realize art in living forms and social intercourse".