The Fantastic World of ANN WIBERG: MANIFESTO
SHORT FILM WILL BE PUBLISHED THE 10TH AUGUST TOGETHER WITH THE LAUNCH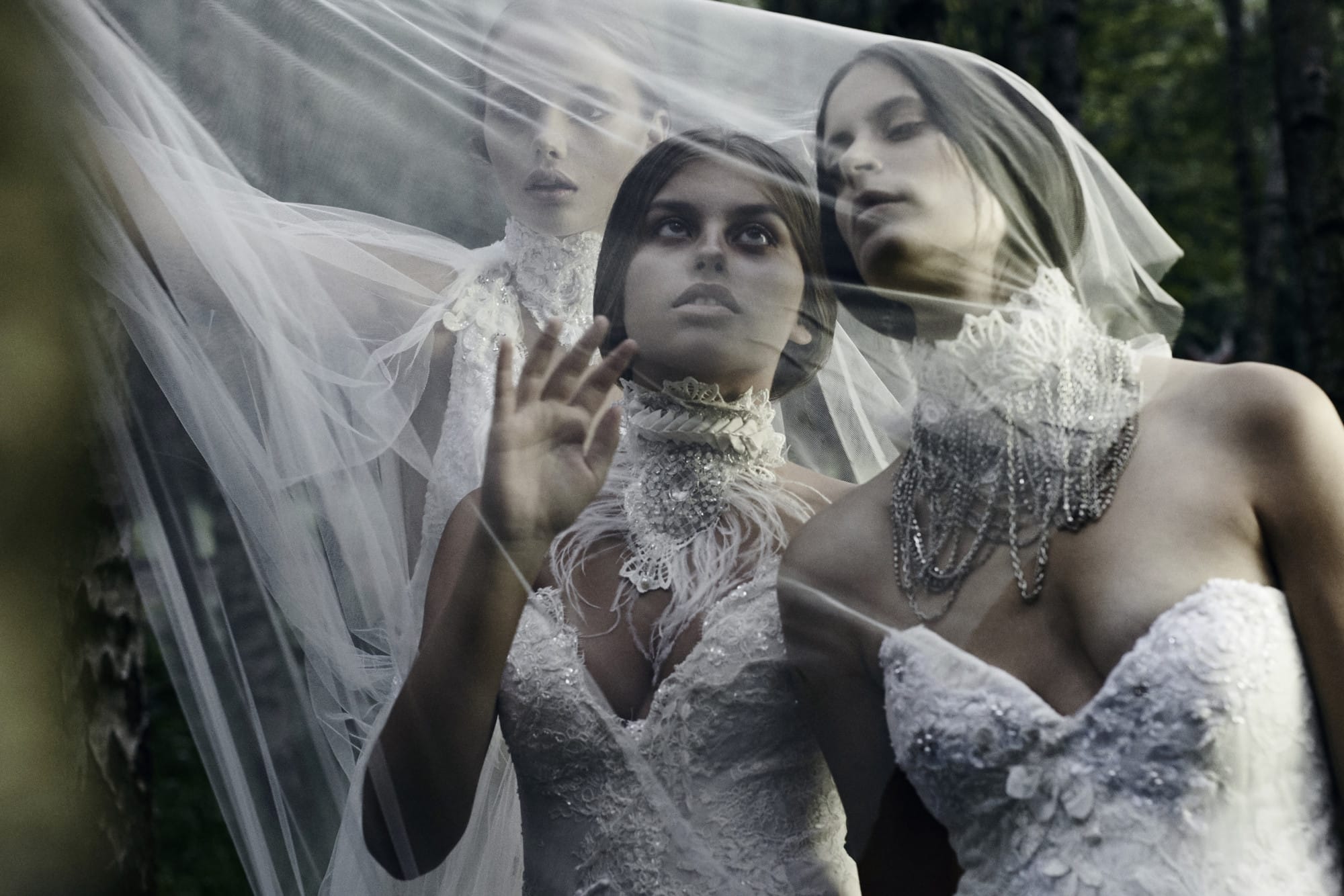 MANIFESTO
[A document publicly declaring the position or program of its issuer]
Without darkness no light would exist.
Without death life would not manifest.
The Danish designer Ann Wiberg , who founded the international brand Trash Couture has always worked with strong contrasts and energies in all her collections throughout the years.
Over the course of several decades, Wiberg has been a part of the great milestones in her customers' lives: birthdays, Bar Mitzvahs, weddings etc. Girls, women, and princesses have experienced important days in Wiberg's unique couture dresses, and that's how the idea of an afterlife collection was born as a continuation of her work.
MANIFESTO is an afterlife collection in its purest form.
What would you wear on your last day that could empower your beauty and free your soul at the same time? The transition to the afterlife is one that history has told us is as important as life itself.
MANIFESTO is a sustainable collection of unique dresses handmade from antique embroideries, vintage laces, and organic fabrics—that thereby get second lives—a symbolic collection of life lived and the heights of freedom achieved.
The seven minute long short film 'Afterlife' is a creative collaboration between Ann Wiberg and film director Christina Amundsen of Knockknock, produced for WELUM to celebrate the launch of the collection. It depicts departure through the eyes of Ann Wiberg. The story is about being a part of everything in nature and growing your soul into a tree. It is a moment of gratitude – it is the last dress – the last day – your last manifesto.
Read the press release here.
The collection will be available from the 10th August 2016 and the selected pieces from the short movie will be exclusively available at the Welum Display Room.