The ancient weaving ritual of the Oje de Dios or "God's Eye," has seen its embodiment manifest for centuries, through a vast lineage of indigenous Americans, such as the Huichol and Tepehuan Indians of Western Mexico and the ancient Pueblo peoples of New Mexico. These colourful ancient crosses are spiritual objects, which are often woven in solitude, as part of an expanded meditation or prayer.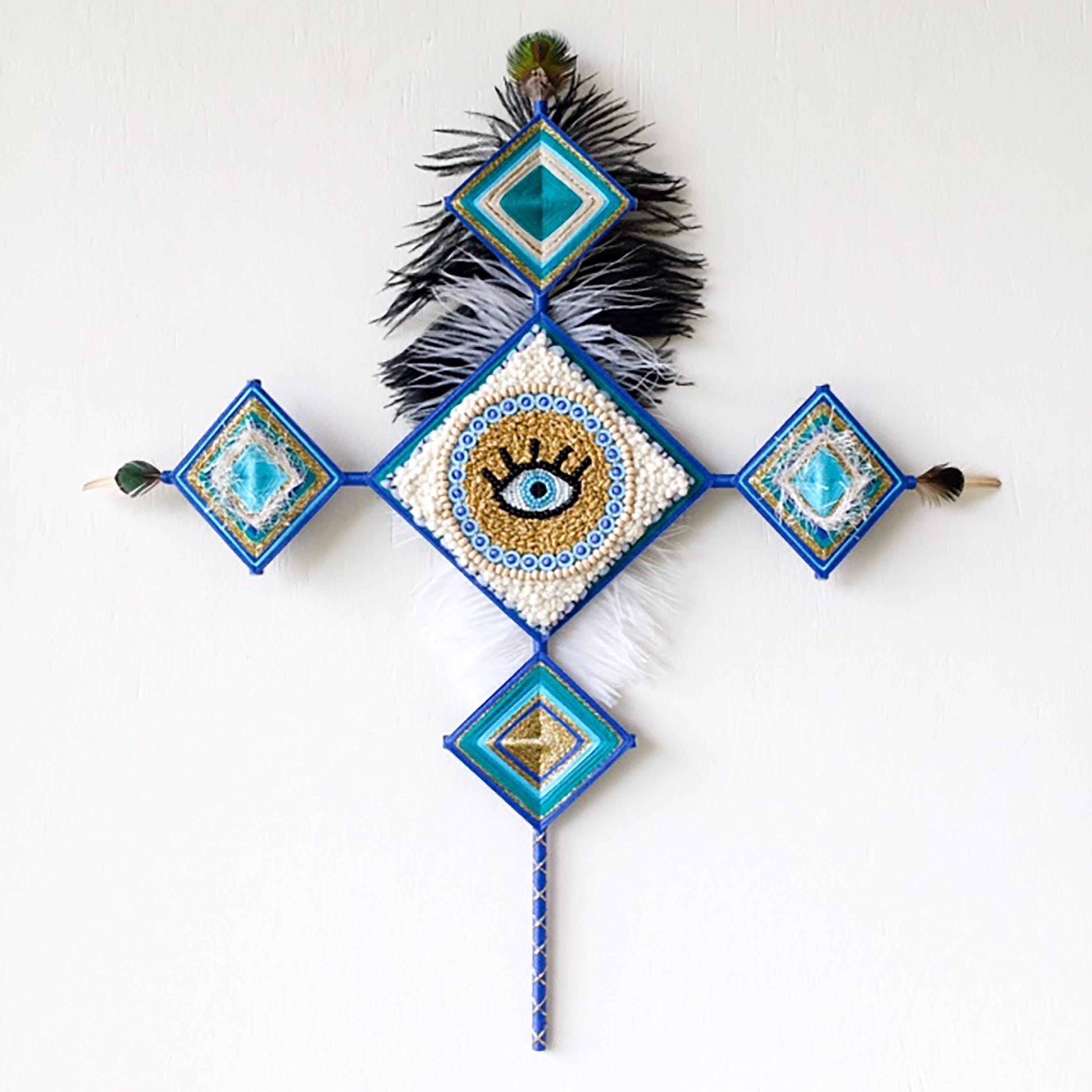 Using her innovative skill, Byron Bay-born Laksmi Wilson, has adopted this traditional weaving technique to create stunning art pieces for the contemporary home. "I've always wanted to retain the legitimacy of the traditional – the superstition of the mythology, the ancient technique, but excite with that a modern approach and style," said Wilson. Twenty-nine year-old Wilson spends many painstaking hours hand-crafting her intricate God's Eye crosses for her boutique homewares business – Copper and Cross.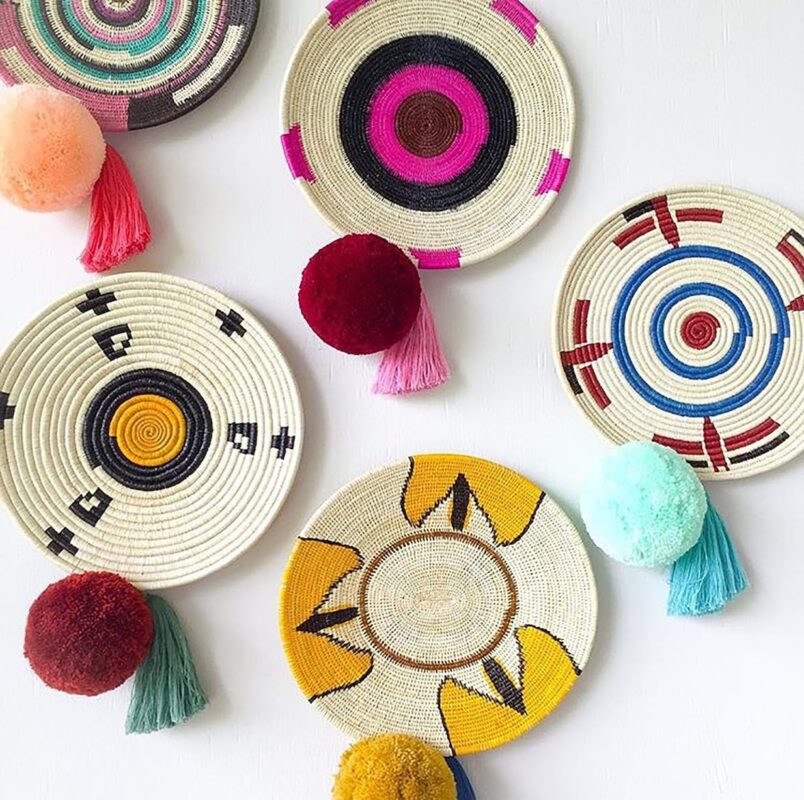 Crafting is Wilson's addiction, and creating a piece of art that really works reverberates in all areas of her life. "I try to strive for genuineness in all aspects of my life. I pour love into my products. I pour good intention. I honour the tradition bound to the crosses I make," she said. Although hours of physical and mental work go into creating her art, Wilson's desire for an alternative to a nine-to-five job is paramount. 
All pieces are ethically made, and Copper and Cross also produces an assortment of wooden arrows, woven planter baskets, artisan candles and Chunga Rounds, which are traditional Panamanian baskets whose weaving depicts the culture, landscape, mythological tales and motifs of Panama. "We work closely with a family in Panama who weaves the older style baskets for us. Each basket is unique and takes time." Once imported back to Australia, Laksmi adorns the baskets with colourful tassels and pom poms and transforms them into wall hangings. "I love the irregularity of the patterns, the stories they tell. I love the quality of them. You feel the effort involved- the trees harvested, fibre stripped and dried, the dying process and the hands tirelessly creating," she said. 
Through amalgamating the world of ancient tradition with the world of modern art, Wilson's pieces speak the universal language of spirit and embody the work of the creative brain. "The more creative pursuits you embark on, the more it comes naturally, the more you see inspiration everywhere, the more you're creating an experience of the world for yourself that is perhaps less tangible, more imaginative and playful," she said. The barebones of Wilson's creative drive is to craft objects that possess a narrative and a point of difference. All of the pieces are unique and irregular, with no two objects ever being the same. "When people relate to that, it creates this cyclic process of inspiring and being inspired. To have people love what you love to do is an expanding and humbling experience."