In our tour of Asian magical dresses, we have finally arrived at the mysterious world of India where , for thousands of years, women and girls have worn the fascinating wrapping silky fabric, called SAREE (sometimes spelled Sari) ((साड़ी in hindi).
The Indian Saree was born around 100 B.C.. in the Indian sub-continent, and it is one of the few apparels we know still exist after many centuries. Technically it is a piece of fabric one meter wide and from four to nine meters in length, wrapping the body following different methods, that vary from region to region and follow the functionality.
The most common way to wear a saree is to wrap the saree around the hips, turning one end over a shoulder. The Saree must be worn over a underskirt and a short shirt called a "choli". Decoration of the fabric follows the different religions.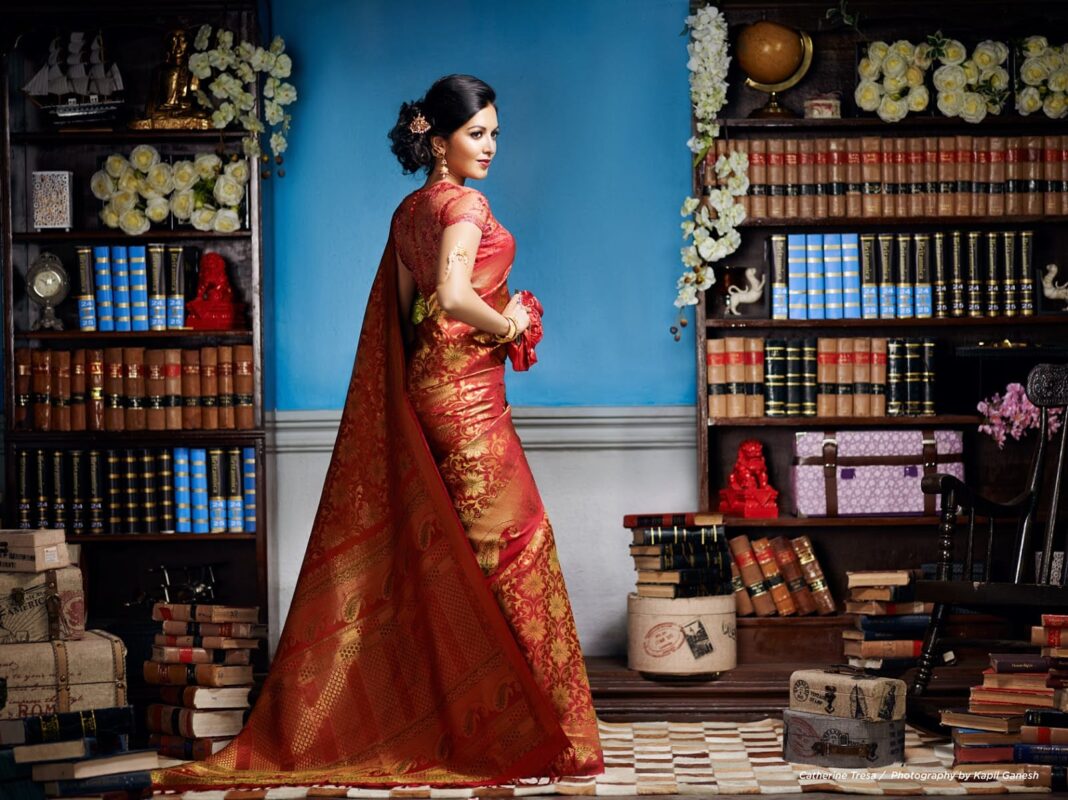 The traditional saree has a magic origin among gods and goddesses. But is a matter of fact that nowadays, notwithstanding thousands of invasions, conquests by foreign rulers, changes in cultures and rulers, the dress is still the most desired apparel for Indian girls and women and considered the most essential part of their wardrobes.
Meaning of the Saree
Generally speaking, the meaning of the saree is connected to the ability of Indian girls and women to attend different functions and activities, looking the most refined, polished, charming, and lovely while performing their chores, and at the same time, creating a harmony wherever they are.
Actually, the saree is more connected with the Indian tradition of demonstrating official ceremony and respect versus old tradition. In the interior part of India the women use the Pallav, that is the veil used to cover the face from people not belonging to the family. When it is worn by working ladies with crisp starch, they magnify its classiness to the zenith level.
A top brand and market leader, with eighty-seven years of heritage wrapped in six yards, Nalli Saree is an icon of South India. Nalli has become synonymous with silk and kanchipuram sarees. Nalli was established in the year 1928 and the company's success story has a fairy tale ring to it. Starting as a small retail store for silk sarees in Chennai by Nalli Chinnasami Chetti, the family-run shop did steady business for thirty years after which the grandson, Nalli Kuppuswami Chetty took over.
Nalli has evolved with the times to become a category-killer in the saree industry, offering everything from traditional silks to lightweight versions like crepes and chiffons, and even designer sarees.
If you'd like to understand how to wear this magical Indian dress, here are the instructions. Enjoy!