In September, a fun, new, truly modern mood light product drops, and Welum got to try it firsthand. Heelight is a lighting device that you can control with your smart phone. You can change its color to more than 16 million colors on the RGB spectrum and adjust it to 30 different rhythm and candle-flicker style modes--all by using a QR code.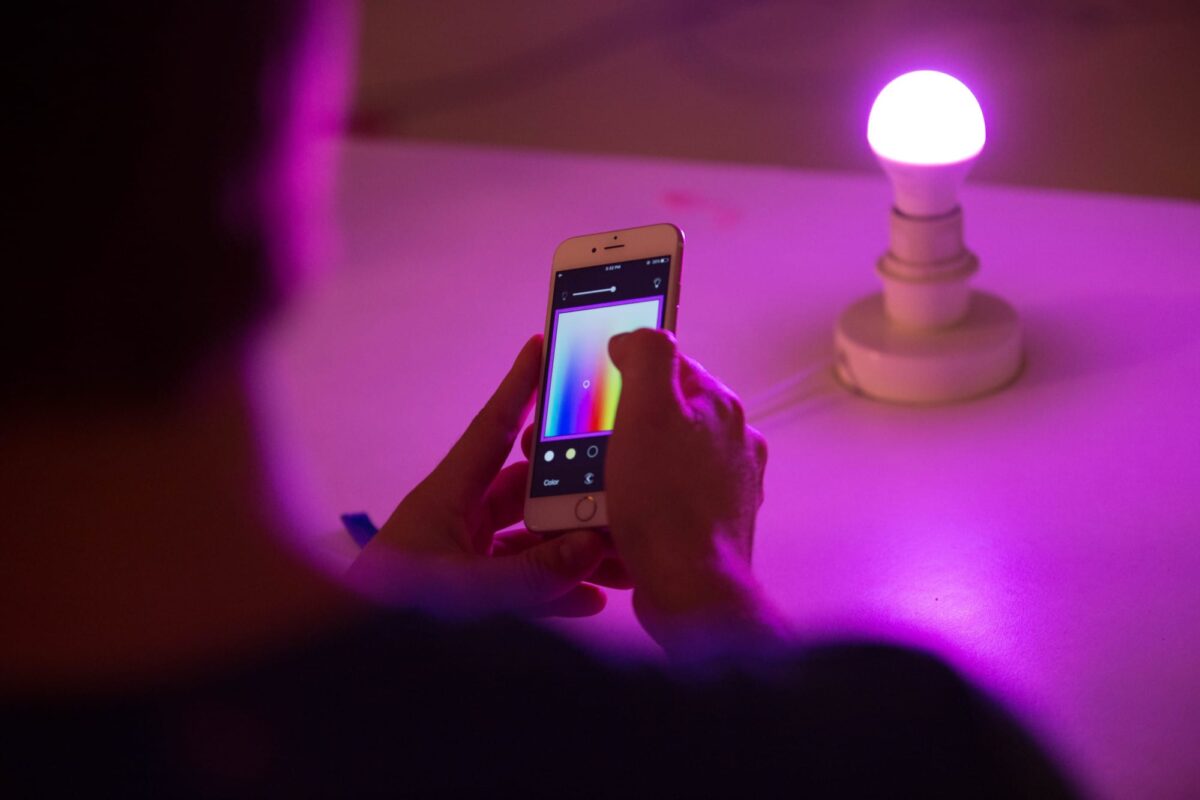 As Zoe Lee of MicroNovelty says, "Heelight is a breakthrough in the bulb industry. Heelight is the world's most intelligent bulb  that can hear the environment through a digital sound control". How does it work? You scan the QR code, make sure your phone is on a medium volume and turn on the bulb to create any mood light you want. It works without Wi-fi, Bluetooth, or Zigbee, and this is what separates it from other smart bulbs. Your phone sends an audible sound wave to the bulb that makes the bulb do what you want.  
My husband, who has been trained as a mechanical engineer and is often a skeptic, tried it out first thing after the Heelight bulb and its wooden base arrived via DHL from Dalian through Hong Kong. He tested how he could make the bulb flicker like a candle, and how its usual white top morphed through a series of colors from bright blue to the palest pink, followed by a light lime green and a brilliant orange. We put the colored mood light through its paces, changing it every few seconds to see how well it adjusted shade and color density. And then we set it on Christmas mode and watched in wonder as the bulb alternated colors every 30 seconds or so on its own. Heelight was able to create a festive feeling in our darkened living room. 
In addition to showcasing its products, the Heelight website is fun to explore, with vivid photos and cool graphics. The site is written in Chinese and the browser translation function makes for some silly translation mistakes. For example, four sections on the way you can use Heelight translated into English as "go home for dinner", "go home and read", go home and pray" and "go home and love you". The last one gets its point across with an artsy photo of the two bare abdomens pressed against one another. 
Even though the translation may be slightly off, Heelight gets its point across. The bulb can be used in a bright white state for help illuminating anything, including words on a page, or its colored light and candlelight modes can be used to create mood lighting for any activity or occasion. It's a bulb that is useful for anyone.