DNA skin care has become a hot topic and a big industry. DNA testing to determine skin care needs is a relatively recent phenomenon, and it is one that is sweeping the globe. Long gone is the one-cream or product-fits-all (or most) idea. Scientists, cosmetologists and estheticians have combined forces, realizing that our DNA can tell us not only a lot about our health, wellness and odds of getting certain diseases, but also how to "fix" problem areas, heal our sun-spots and slow the wrinkling of our skin.
Companies like Geneu in the U.K., who claims to be first DNA skin care testing company, SkinDNA based in Australia (distributed worldwide), iDDNA in Singapore,  Pola Apex in Japan and Targeted Skin in the United States, have all entered this new and increasingly competitive field. 
I have to admit I was a bit skeptical of the validity of the science behind DNA skin care. Most of the companies claim to look at fifteen or sixteen genetic markers and Pola Apex claims to be able to created 2.56 million different combinations to customize every skin care product based on the DNA results.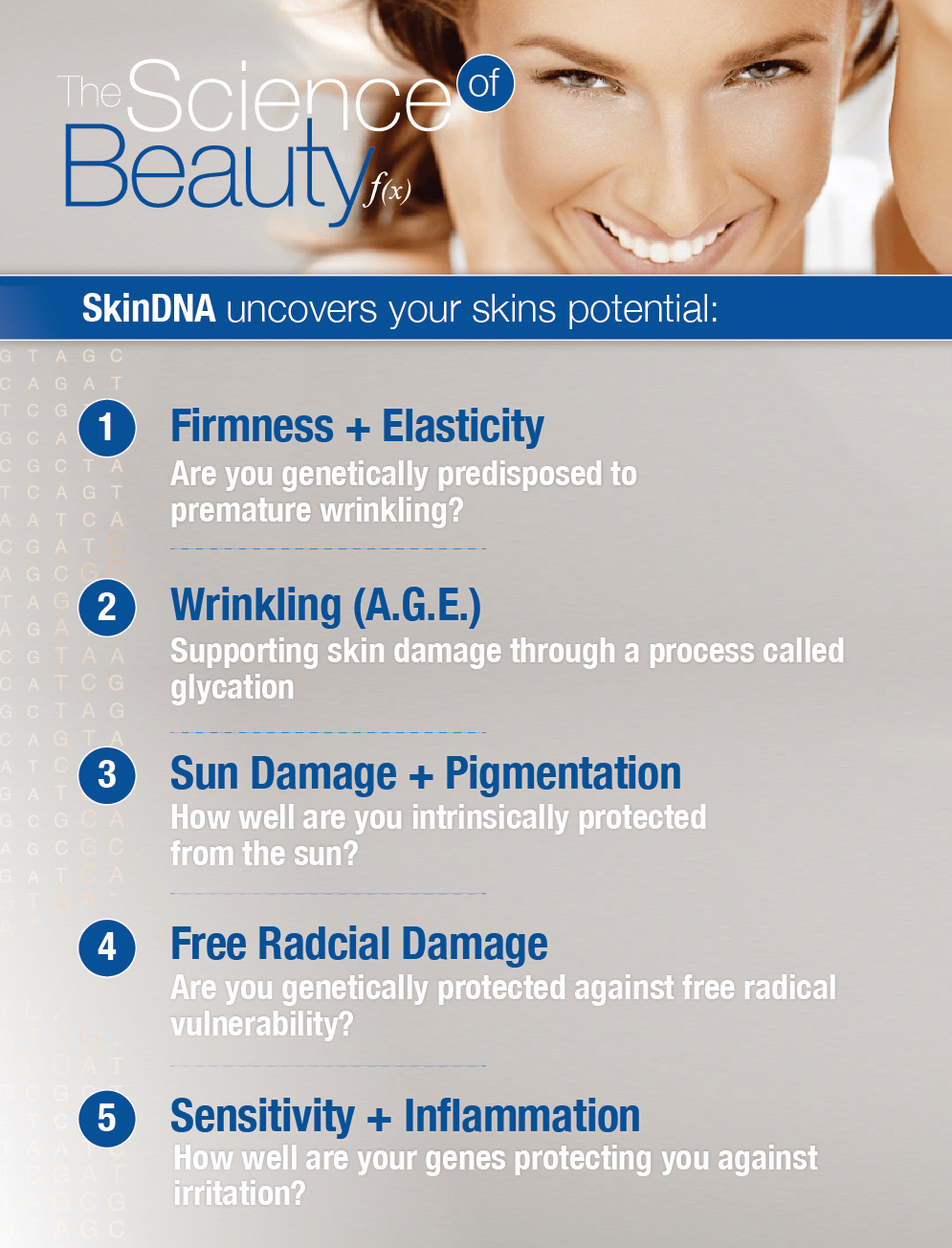 When Targeted Skin, based in North Carolina and founded by a small group of people who wanted to use their experience with genetic testing to promote wellness, reached out to me to take their DNA test and try their products, I decided I had nothing to lose...except maybe some freckles and a few dark blotchy sun spots, if their products worked as advertised. 
How It Works
While the following is specific to Targeted Skin, most of the companies in this article work similarly, except for the fact that you may actually go to a spa or a storefront to be "swabbed' rather than doing it in your own home. (And most of the companies currently serve only people in their own countries because of government regulations with DNA testing.)
Targeted Skin sent me a kit that contained a questionnaire, two cotton swabs and envelopes with packaging. I filled out the questionnaire which basically asked questions about my skin, my health and my parents' skin and health. Then I swiped the inside of each cheek with the cotton swabs, right and left, and put them in the corresponding envelopes. Then these, along with the questionnaire, went back to the company in the provided box, and a couple of weeks later, I got my DNA results via e-mail and snail mail.
Amy Jimenez, National Sales Manager at Targeted Skin, says that their unique GeneMap™ looks at fifteen "skin related genetic markers...in several age-related categories". The report has an explanation of each genetic marker category, visible characteristics of each category and "proactive steps you can take and professional treatment recommendations," according to Jimenez. Targeted Skin then sends each customer products paired to their specific needs based on their highest genetic risk factors. In my case, I was sent a reviving toner, preventative serum, reviving cleanser, and brightening day and brightening night creams to help build collagen, fight free radicals and peel back some of the aging on my 40-something year old skin.
Results of DNA Skin Care Trial
Two things struck me immediately about the products, beyond the clean lines and great design of their packaging: the light, fresh scents (and how each product smelled somewhat unique) and that they were free of the most harmful ingredients (parabens, phthalates, etc.)  while containing a large percentage of organic ingredients. All of the DNA skincare companies mentioned in this article combine the best of nature and science to combat collagen breakdown and provide antioxidant protection. 
After five weeks of using the products daily, my skin looks refreshed and happy, though I have no "quick-fix" results to report (and I expected none, as I believe skin damage takes time and so does its repair). 
But as Geneu says on their website,  "...skin aging is influenced 60% by genes and 40% by lifestyle", so products designed according to DNA are only part of the equation for our health and well-being.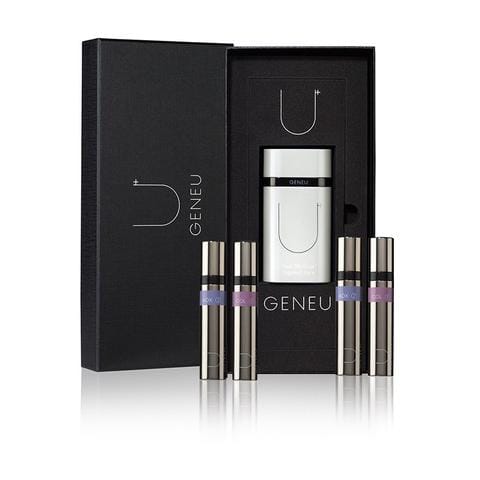 If you are interested in having your DNA tested for customized skin care products, feel free to click any of the links on the company's names and tell them Welum sent you. The cost for the DNA test and initial products vary from company to company but run from a couple of hundred dollars, euros, pounds (or equivalent) to £1800 for the Geneu deluxe serum set. The US$349 special Targeted Skin is running for the test, results and five product starter set (which should be enough product for three to four months) is definitely less than the amount I was paying for five European products I had been using that I purchased through Sephora--and the results so far have been similar. My skin is clear and moisturized and feels smooth and cared for. I'm pleased I tried a DNA skin care system and plan to keep using it to look for results over time. I figure I should see sun spot fading in about six months.