It is difficult to begin describing the hundreds of sensations that occur while watching the catwalks of the Vietnam Fashion Week 2016 (Fall/Winter edition).
It is clear that Fall and Winter at this latitude is simply the appointing of a time on the calendar to describe a part of the year, but Vietnamese fashion designers are becoming more international in order to be considered a full milestone in the landscape of the international fashion world.
They never betrayed their footprints: colors, elegance, raffinate images and never superficial tempers remain the materials and shape of the new collections.
The Vietnamese fashion image is one of the strongest fashion identities in the world and sometimes, when the young designers that have studied abroad are too contaminated by international trends, it seems a little disillusioned.
Vietnamese designers are great when they respect their DNA. They don't miss anything and they put inside their art something exotic that makes them different from all the other designers of the world.
Everything is quickly growing: the collections of the most successful designers are increasing their value and from time to time, they incorporate more innovative elements, remaining elegant and raffinate.
The work of the following four designers was amazing to witness at the four day fashion event.
NGUYEN CONG TRI
"Nguyen Cong Tri is considered to be one of the leading fashion designers in Vietnam. Additionly, his name has great influence on the success of many famous entertainers, such as Ho Ngoc Ha, Thu Minh, and Duong Truong Thien Ly".
THUY NGUYEN
"Thuy Nguyen, known for her Thuy Design House brand, was born and grew up in Hanoi. She is a painter and a fashion designer. Her designs focus on the ready-to-wear, feminist, and elegant. Traditional details and materials such as silk and velvet are used mainly in her designs.
Inspired by simple natural things, such as flowers, different colors, undefined cuts, and especially women's curves, she has successfully created unique Eastern looks of her own".
PNJ JEWELRY
"PNJ is a leading jewelry brand in Vietnam with more than twenty-eight years of establishment development. Each PNJ jewelry design is a masterpiece, praising and glorifying the true value of the women with inspiration and pinnacled level of crafts, leading the trend domestically and reaching out internationally.
Coming to VIFW Fall/Winter 2016 in Hanoi, PNJ, for the first time, will bring a breath of cultural beauty and values, and traditional villages in the jewelry designs to introduce a painting with the balance between traditional values and modern trends - entitled 'I Love Vietnam'".
CANIFA BY LE HA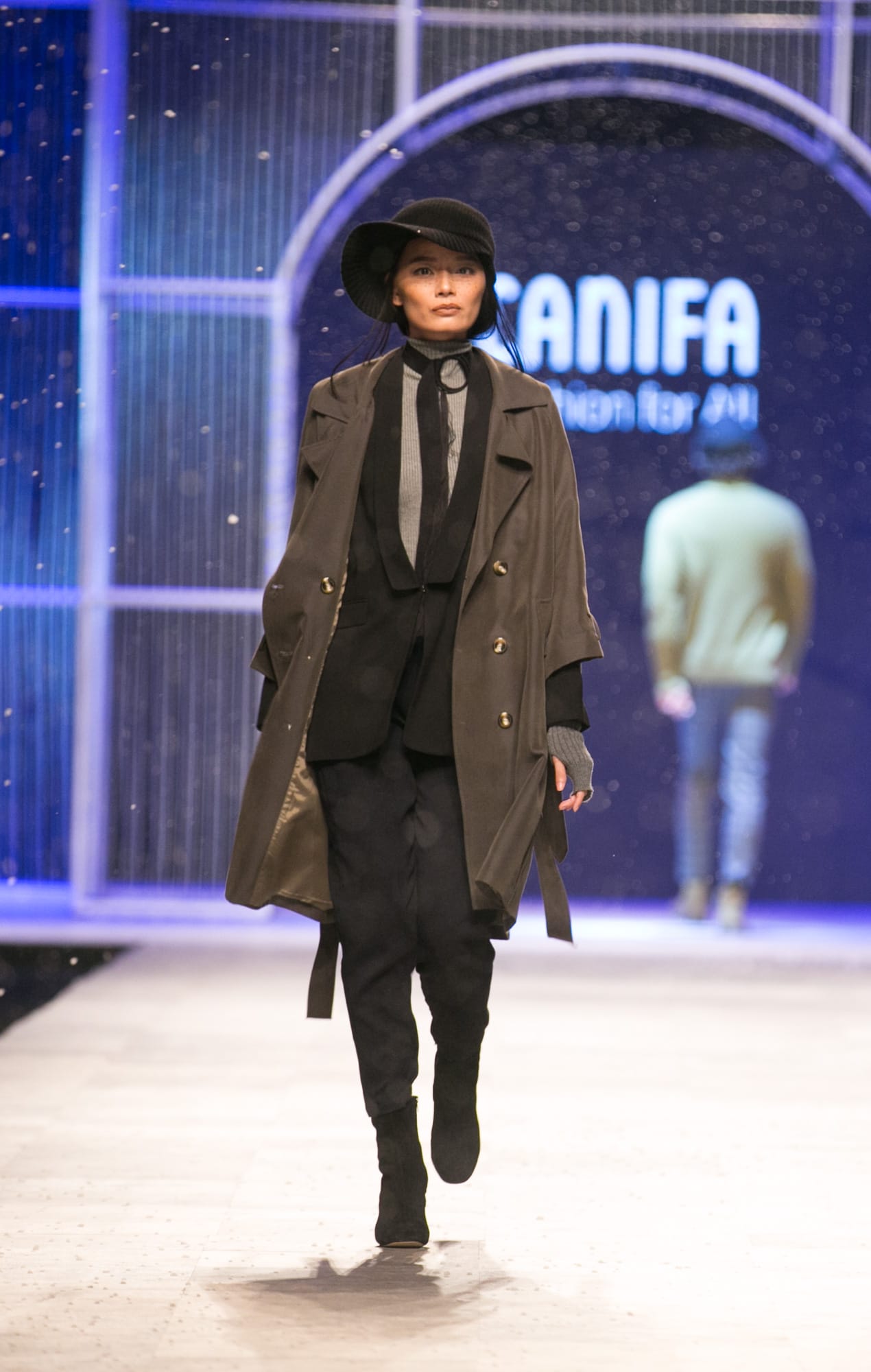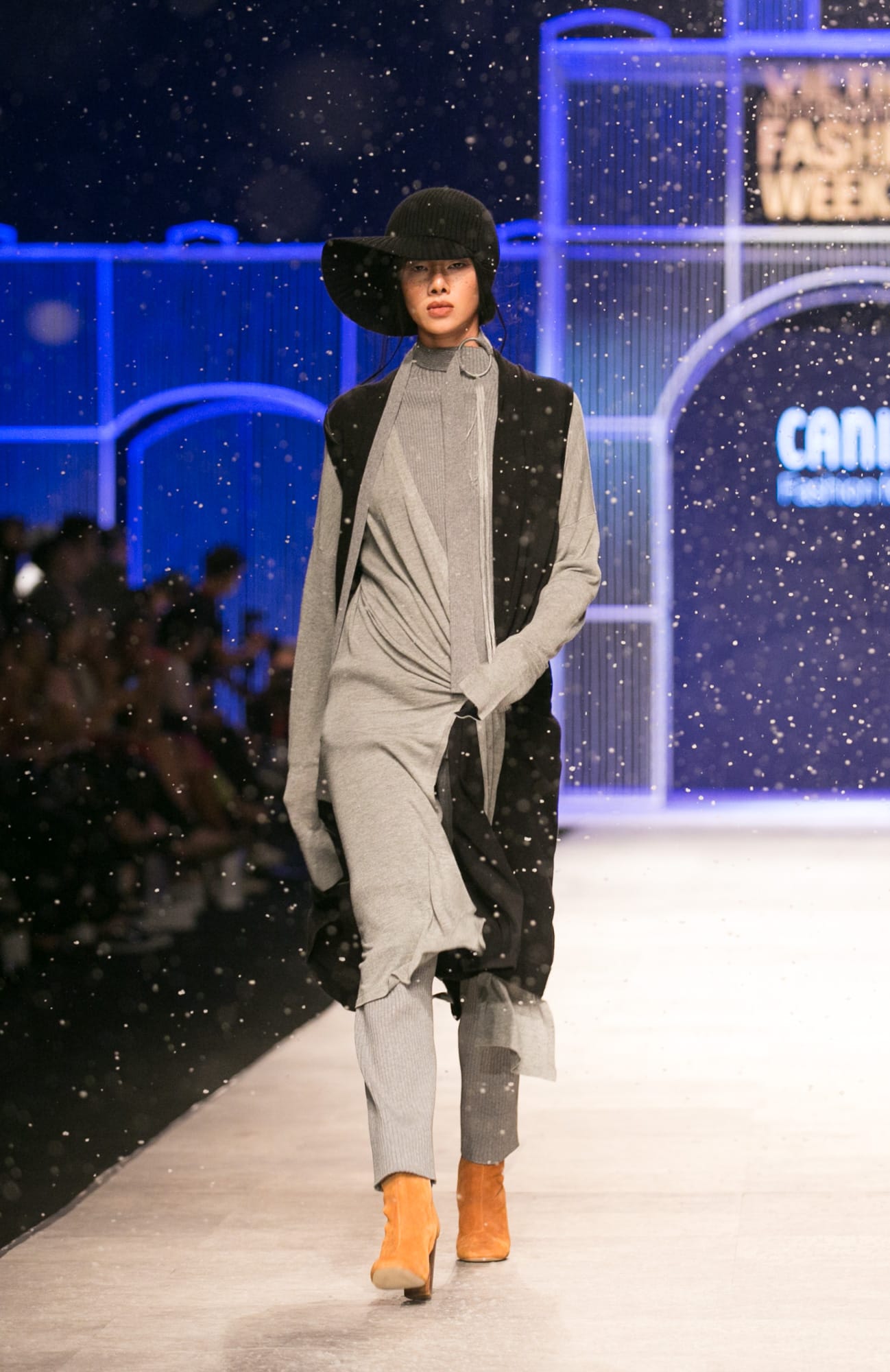 "Canifa is a fashion brand with over fifteen years of experience, being popular for international standard product lines such as Australian sheep wool (certified by Woolmark), super-light feather coat (EU standard), and Japanese heat-tech clothes.
Canifa's Fall/Winter 2016 collection at the Vietnam International Fashion Week has a theme of 'Canifa Street Spirit', which is the synchronization between the branding and designing philosophies of designer Le Ha".