Shanghai has caught the attention of the Chinese Fashion Market for the SS17 Fashion Week, showing the progress of the industry and the designers going more global.
Although some big names have been notably missing, because they have already moved on to the worldwide international stages of Paris and New York Fashion Week, the events have been glamorous and well organized.  Shanghai fashion Week is considered the fifth most important event in the fashion world.
Day by day we have attended many catwalks, where some new designers have deserved the full applause of the public.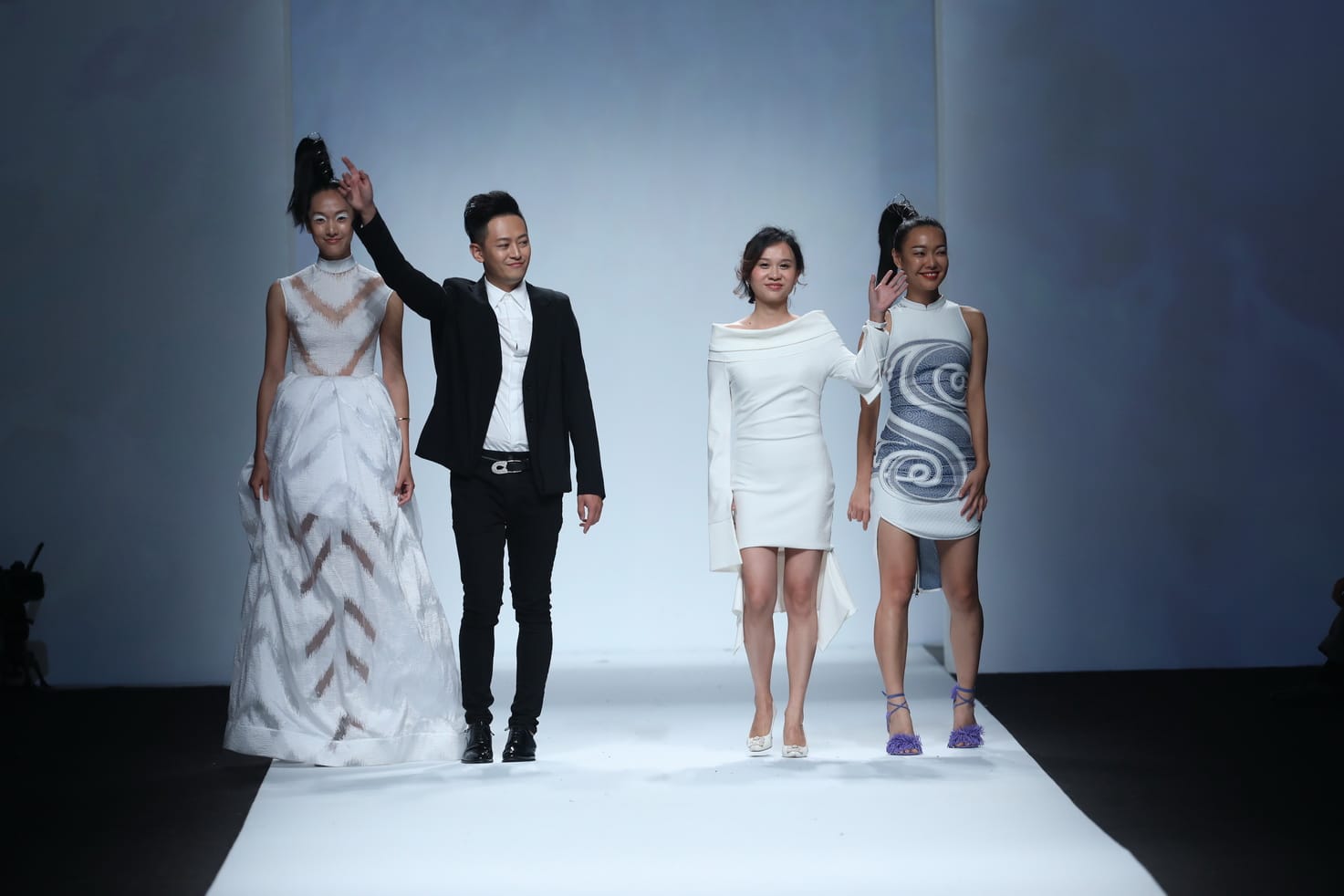 A 28
Designer ALLAN created an advanced women's clothing brand.Its modern and gorgeous style and detailed treatment make each piece rich in visual impact, and interprets the characteristics of confidence, dignity, and fashion and naturally conveys a reflection of urban women on modern life.
JADE EN PLUS
Jade en plus, born in Shanghai and targeting ladies' fashion. Miss Tang graduated from the School of French high fashion guild. The collection indicates profound beauty both from males and females, and is a brand with free international vision and a worldly urban style. It blends with French fashion design, seeking innovative, stylish, independent design philosophy, and is a fashion language with pure expressions of desire.
JI CHENG
Ji Cheng, the famous China-based designer, is founder and creative director of JICHENG.
Graduated from the Marangoni school in Milan, Ji Cheng has worked at Basic Krizia, Missoni Sports and D'A as a designer and visual director.
Ji Cheng embraces the blending of Chinese traditional culture with western ways of cutting and design style. Every piece of Ji Cheng's collection is a perfect combination of technology and fashion.
LIBAI
The "LIBAI" collection calls attention to the essential qualities of clothing. From this perspective, the lack of style is a distinctive style in its own right.
LIBAI is ready to overthrow it and replace it with a democratic, elegant ideal based on universal love, ad non-offensive peace, which is advocated by Mozi, the famous ideologist of ancient China.
REINEREN
REINEREN was created by the international designer Ms. REN Qian in 2012. Literally, "REINE" can be translated to "queen of beauty" from French.
Creative elegance, refinement with a hint of ease, all these are the wearing principles recommended by REINEREN, which are also its practicing style.
XIN YUHU
XINYUHU is recognized as the flagship of the avant-garde, comfortable, simple, elegant design style.
XINYUHU blends features of traditional gentlemen's wear with a modern casual look. Using geometric colour blocks and lines, XINYUHU presents a menswear style that's unique to this era.