CAPPELLERIA TRENTINI – BOLOGNA
You can find one of the best exclusive European fashion stores in Bologna.
People who know Gloria Pederzani know the truth. This is a story of passion, sensibility, and curiosity.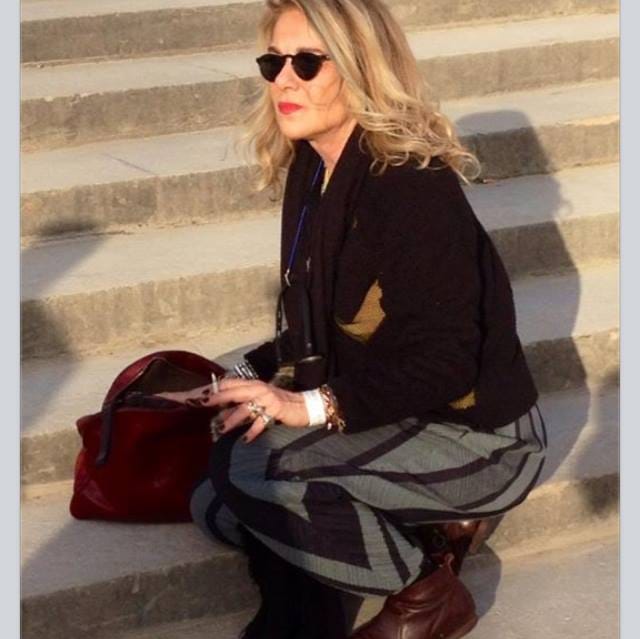 Cappelleria Trentini has over a century of history in the city. Pederzani took this heritage and projected the old style window of the store in a multicultural fashion image. The store is her image: raffinate, never trivial, high quality workmanship, exclusive.
People love Cappelleria Trentini for its capacity to give them emotions and not simple products. When you enter the store, you can be sure that Pederzani will astonish you, interpreting your need for satisfaction.
How is this possible?
The secret is in Pederzani's capacity to search for unconventional forms of fashion items. This could be a scarf, a pair of gloves, a bag, or a pair of shoes. Nothing in Cappelleria Trentini is common. Everything has a story, a heritage, the capacity to interpret the clients' needs.
In conversation with Pederzani one day, we started talking about some news from the country where there are always exciting discoveries in fashion: Japan.
MINA PERHONEN (I am a butterfly)
'special daily clothes' instead of 'clothes for a special day'.
Designer Akira Minagawa launched his label, Mina, in 1995, sketching original designs to be made into fabrics for clothing and accessories.
Later, the brand evolved its name to its current Finnish incarnation of Mina Perhonen. Minagawa was greatly inspired by the lifestyle and culture of the Scandinavian country, and the name translates to 'I Butterfly', a motif that has since become the brand's signature. Minagawa chose this name to define the concept of his creativity: light like the moving wings of this fairy insect.
Minagawa collections are light, poetic, and very feminine, created for a woman who is steady in her charm, a sexy women that loves to experiment with new shapes and new ways to show her personality.