Sexy. The definition of this word changes over time. When a waify Kate Moss raved about the attributes of the Wonderbra, everyone joined the pushup bra bandwagon.  From supermodels to college campuses, women around the world loved padded underwire bras that made their busts look voluminous, round and full. It was the '90s and sex appeal was all about cleavage up to your chin.  
That was then, and as a petite asian women with no boobs, I am very happy that we now have our own individual ideas of sexy. So let's explore the many shades of what sexy can be.  Though we will not be doing literally 50 shades, here are some ideas that will encourage you to develop your own flavor of sexy. 
Natural Sexy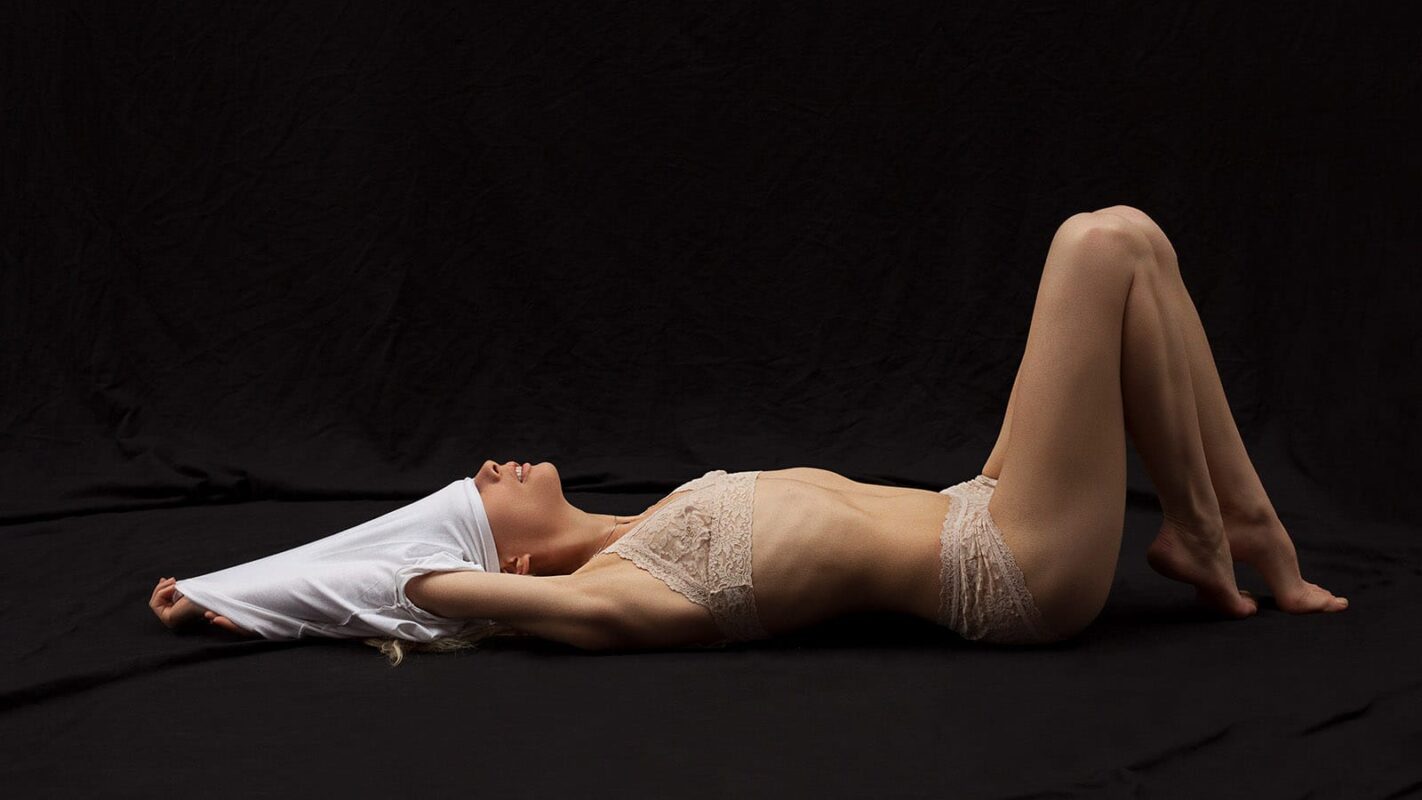 The bralette, which was very popular in the 1970s, frees the bosom from the constraints of underwire and padding.  Stretchy lace or comfy cotton lycra allow the natural form of the breast to take center stage.  But way before women's liberation and 1970s feminism, the bralette was being worn at the start of that century.  During the Salon de International de Lingerie in  Paris, the head designer from Maison Lejaby displayed her prize possession, an original bralette from the 1920's Maison Lejaby collection. It was a non underwire bra made with satin cuts that sat under the breast with the nipple open to reveal its natural shape and form.
Let your natural breast shape show and tap in to your natural sexy in a Hanky Panky Bralette and boyshorts in Chai. It's easy to get your free and natural sexy on with the nude revolution that is going on.  Check out Naja's nude for all collection and Nubian Skin.
Modern Sexy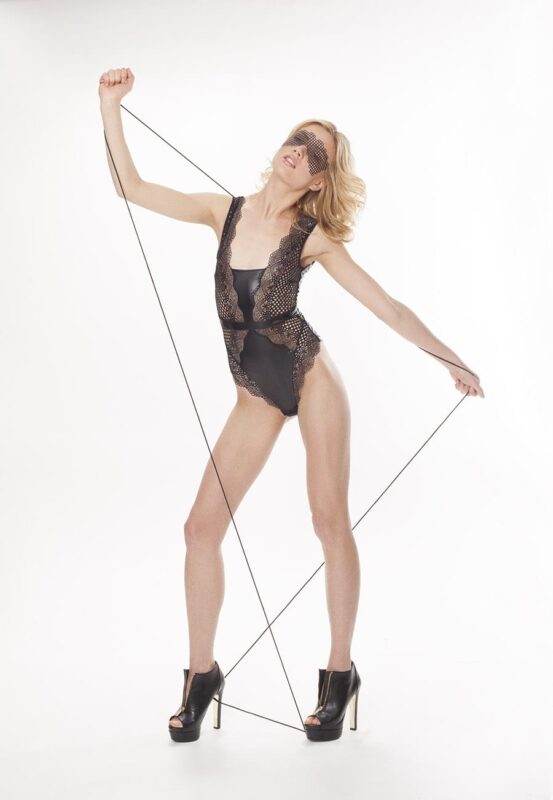 What does it mean to be sexy in a modern world? Gone are the corsets and the pushup bras. Create a modern sexy look with a bodysuit with Brazilian brief shape from Jolidon's Clandestine Black Ivy Collection. The featherlike fabric is matched with a stretchy mesh lace that has a grungy but elegant look. Embrace your powerful feminine prowess and walk around your house in this outfit and a pair of stilettos or wear it with your favorite trousers or skirt and blazer.
Naughty Sexy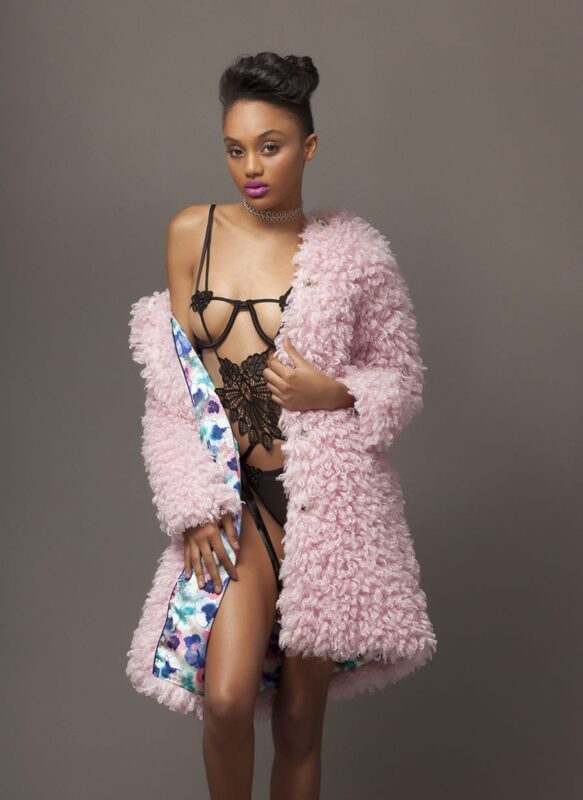 Who doesn't like to be a little naughty? Especially when trying to seduce someone...even if that someone is yourself.  Check out Oh La La Cherie's Open Cup Teddy with Venise Appliques.  The line is inspired by French lingerie but based in Miami, and with its affordable price points, you can stock up on more than a  few naughty outfits. Be sure to pair the barely there lingerie with a beautiful fur, like a luxury faux fur similar to this Pink Pelush jacket.  The next time you visit your lover, surprise them with some naughty sexy looks like these.
Flirty Sexy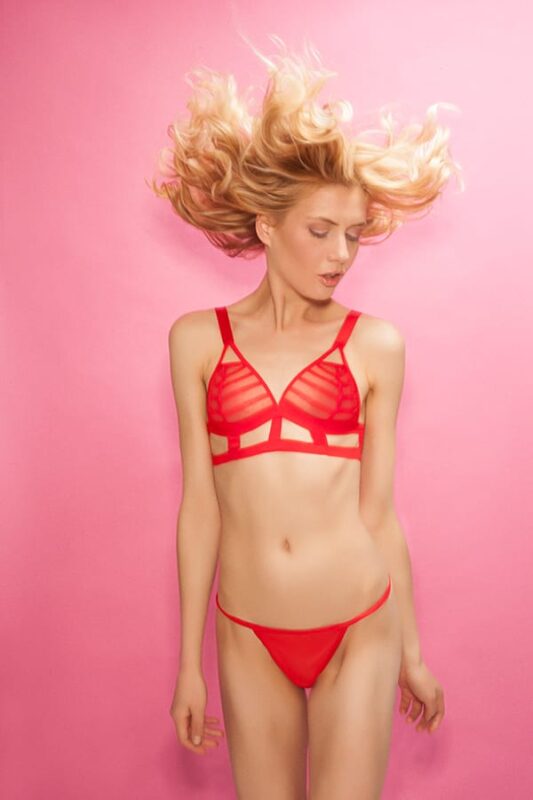 Who doesn't want to be a little flirty, a mix of girly innocence and young woman sass?  Try a colorful bralette with cutouts like this from yandy.com. Being flirty sexy doesn't have to break the bank. Color looks good on everyone. 
Romantic Sexy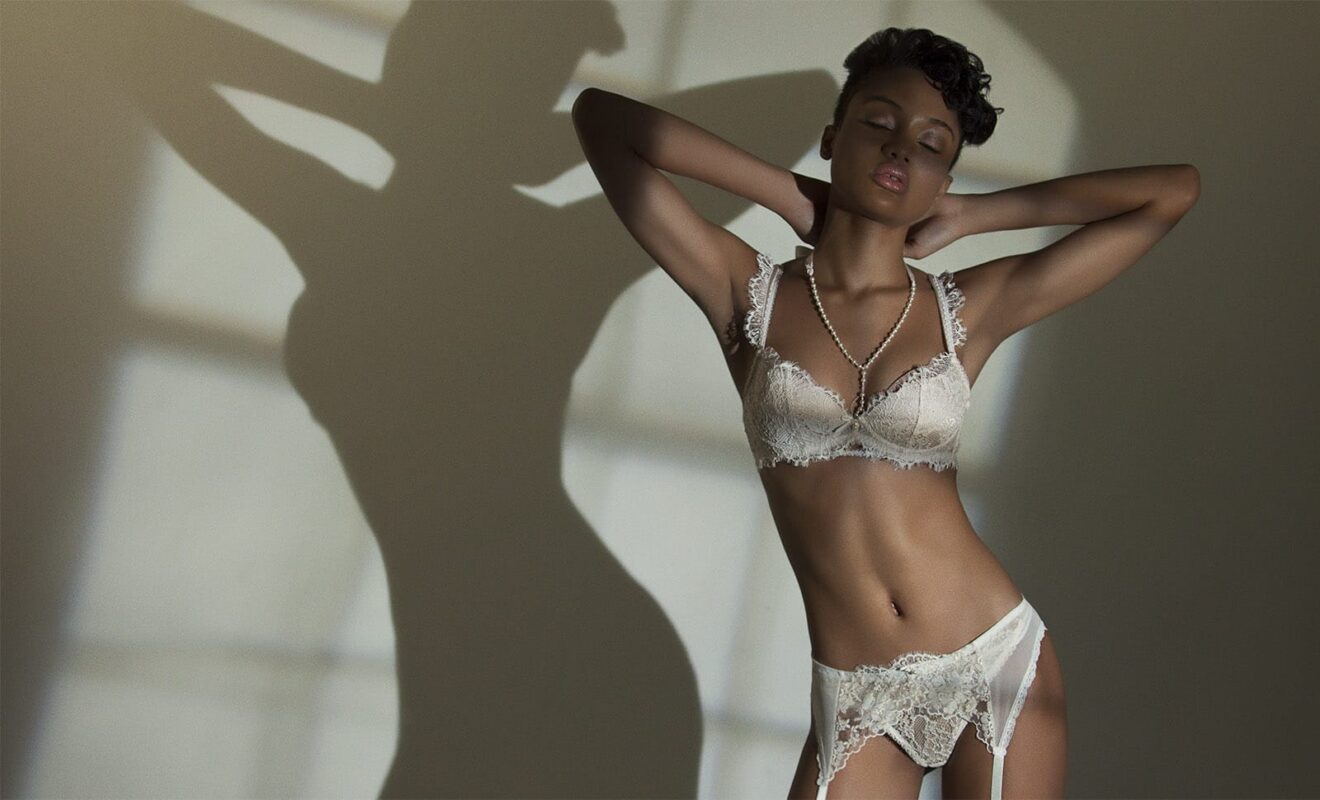 For those dreaming of being the beautiful blushing bride, the couture lingerie line from Pleasure State has everything you need.  I fell in love with so many pieces, but this one shows a softer, more romantic side. The beautiful traditional off-white lace is juxtaposed with a modern, sexy, body chainlike pearl necklace that rises gently out of your breast and ties seductively around your neck with luxurious silk ribbons.
Sporty Sexy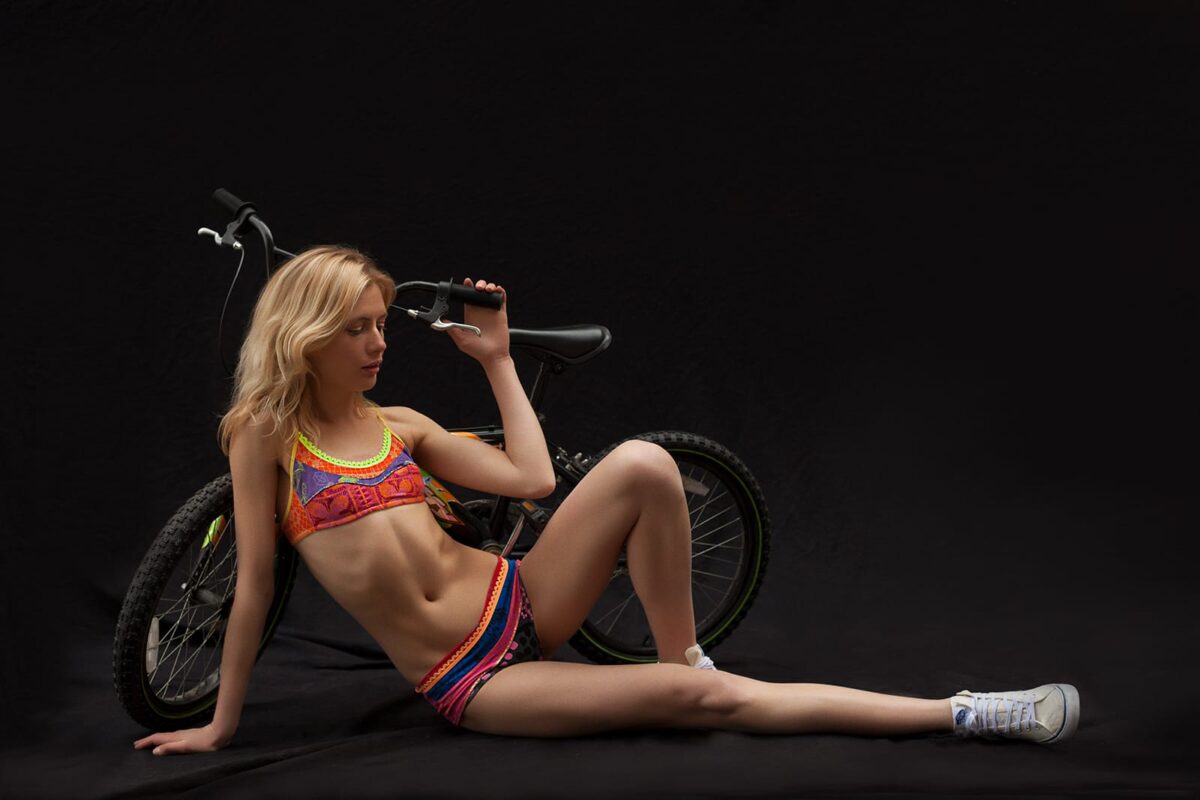 Ripped, toned bodies look good on both men and women, so a sporty type of sexy is one of my favorites.  So many brands have beautiful fashionable and functional sports bras, such as the Maximum Control high impact RBX sports bras available at Kohl's.  This bra may be full coverage, but I always feel sexy  and love wearing it even when I am not working out. The sporty full coverage bra gives my bust line a smooth shape with no pinching  or visible lines under my t-shirts. Really this is one of my favorite bras and I own about five of them. But sometimes you want to show your sporty bra.  Juana de Arco makes bras for this as they are all one of a kind and handmade in Argentina.  The bras are inspired by nature, art and Latin American textiles, and are so fun and colorful.  
What is your shade of sexy?  We can make a list: rebel, urban, girly, kinky, soft and so many more. What would you add and claim as your own?  Pick your best lingerie looks, take some photos and share them on instagram #50shadesofsexy.
STAFF CREDITS
Models, Anna Iaryn & Christina Knight Q models NYC http://www.qmanagementinc.com/
Photography - Becky Yee
Art Director - Lizziee Jerez
Stylist - Kim Dillinger
Stylist Assistant - Adora
Hair & Make up - Benjamin Lamadrid
Production & Retouching by Around Digital Media